That's amazing how technology evolves to help businesses and customers get what they want – faster and easier. One of the fascinating FinTech trends, embedded finance, has burst into the market and appears to be taking over traditional banking services.
These days, embedded finance has been adopted by nearly any industry, and it looks like its adoption will only rise. Nearly 55% of non-financial companies claim to offer these services to their customers within the next 2 years. 
In this article,
you will learn

what embedded finance stands for and what types of embedded finance there are;

you will figure out the role of embedded finance in the FinTech market;

we will provide bright embedded finance examples and show you the routes of investing in developing these solutions.
What Is Embedded Finance?
Embedded technology is a term for integrating financial services into non-financial business infrastructure, letting users skip the need to interact with traditional financial institutions.
We know that it sounds overwhelming and confusing, so let us explain this concept in simpler terms.
For example, you launch a business – you market branded goods on your own platform. Some items you sell are expensive (exclusive planners with leather covers, wallets with engraving, etc.). And others require regular detail replacement (like ink refills for Parker pens). How do you make the shopping experience for your customers as convenient as possible? 
For the first group of goods, you may offer to break the total sum into smaller installments – so the buyer gets the goods and pays for them over time. All without the need to go to the bank. All from a single interface. Or there is an option of branded cards – regular shoppers can get a credit card for buying goods from your brand. And even gain points or financial rewards stored in their accounts. Again, without leaving the app interface and without interaction with bank reps. 
For the second group of items (and for your regular customers), you may set up a convenient payment system that cuts the need to enter card data again and again. So the buyer can carry the transaction in one click.
Let's look at what happens behind the scenes of such a platform. They are usually owned not by banking institutions but rather by software companies that partner with banks and technology service organizations to embed financial products to deliver a seamless user experience. 
From the user's side, the perspective of using a platform with embedded finance in FinTech is more than appealing. They can cover a full range of service-related needs, including financial ones, from a single hub. What a time-saving and convenient solution! The possibilities are varied – from digital wallets and payment processing to loans and customer loyalty programs.

What Makes Embedded Finance Apps Stand Out
How do you differentiate embedded finance solutions from other FinTech software? Look for the following parameters:
The platform is not a FinTech solution.

The FinTech functionality is nested into the main platform, which also performs other non-financial purposes.

The customer journey continuity is ensured.

Users don't have to leave the app to conduct financial operations – everything happens in the same place.

The app uses contextual data.

The platform analyzes the user's behavior and prompts specific moves based on the situation, reducing the rejection risks.
Types of Embedded Finance Solutions
The embedded finance market is likely to strengthen its hold between 2022 and 2032. So it comes as no surprise that the service range is constantly growing. Today, you may encounter the following embedded technology services.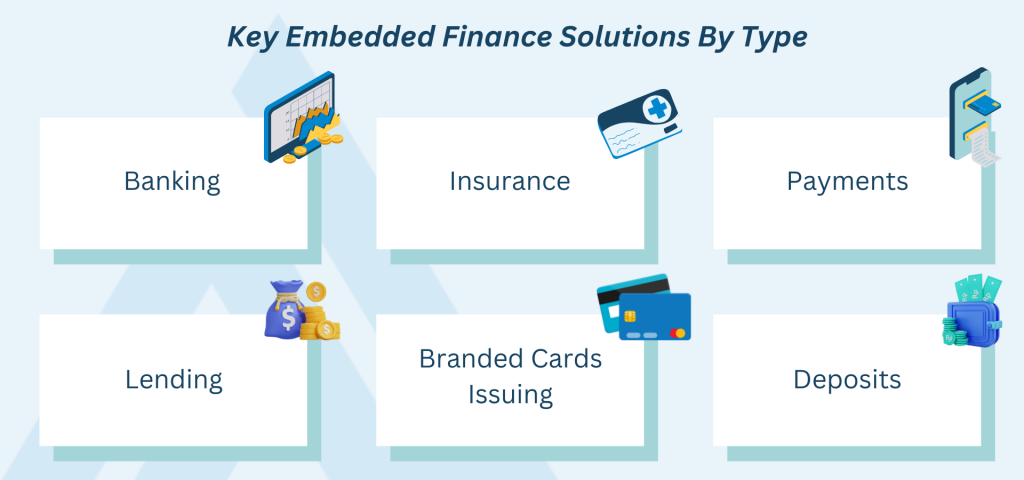 Embedded banking
Embedded banking is a general term that covers most embedded financial solutions offered by banks, including payments, lending, and more. In many cases, it is also referred to as the service for creating and managing bank accounts via a nonfinancial platform.
Embedded deposits
Embedded deposits allow users to open deposit accounts for collecting and storing money or bonuses (like in customer loyalty programs).
Embedded payments
Embedded payments are one of the most popular services that ensure the movement of money within the non-financial platform. It lets the users skip entering the card information and offers a more user-friendly payment option. It allows users to connect and save the preferred payment method and use it later by clicking a single button.
Branded card issuing
Employees and customers can get branded credit cards issued through a simple and fast sign-up process using embedded financial technology. This leads to customer loyalty and less confusion in managing employees' business expenses.
Embedded landing
Embedded landing is a FinTech solution that simplifies the process of borrowing money for a purchase avoiding the need for a credit card or a traditional loan from a financial institution. This is a sort of a 'Buy now, pay later' offer that pops up during the checkout with monthly or weekly payment installments.
Embedded insurance
Embedded insurance enables personalized and relevant insurance to users at the point of need.
FinTech Solutions in Use - Embedded Finance Examples
Payments
Embedded payment processing solutions are probably the most widespread type of embedded services. Amazon, Uber, Starbucks, Walmart, and other companies, small and big, use embedded payments to let their customers a more convenient way of payment in their applications. 
Amazon offers Amazon Pay to reduce payment friction, improve the shopping experience for buyers, and streamline payment processing for merchants across the Amazon platform and other websites.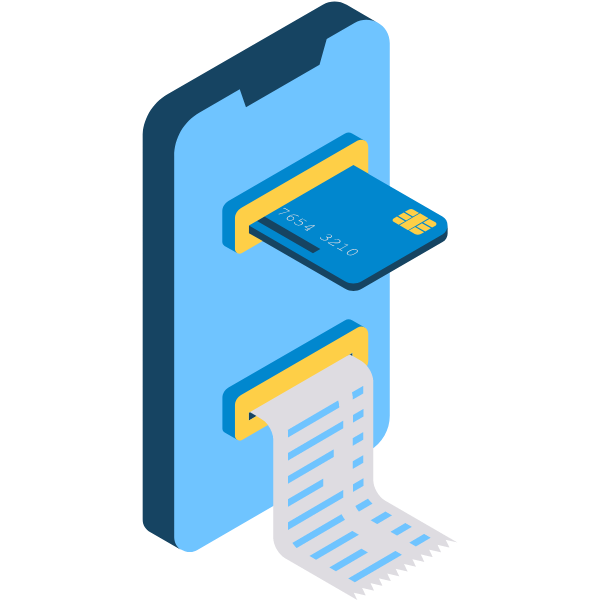 Starbucks allows its coffee fans to pay for the beverage through an app that stores the preferred payment option and allows you to make a payment in one click. Users also get rewards for using the app.
Google Pay and Apple Pay are vivid examples of embedded payment processing options – you save the card information and pay for the goods or services across a variety of websites or stores in one click.
Lending
How can buyers get what they want (even with no cash at hand), and stores retain the prospects? Embedded lending finance solutions are more than fit for this purpose. With the buy now, pay later model, customers get the product right away and pay for it according to the installment plan – weekly or monthly. 
Apple Pay Later released in the American market along with the iOS 16 allows splitting the cost of the Apply Pay purchase into smaller payments.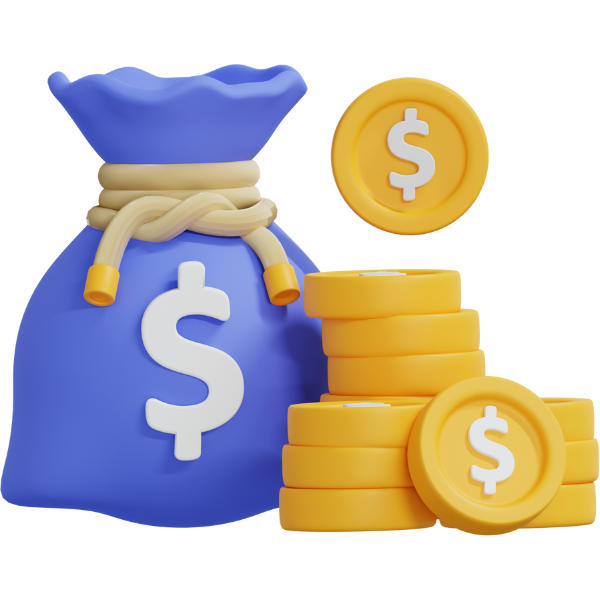 Afterpay allows shoppers to pick among four interest-free installment plans without credit checks or financial catches. 
Affirm lets you own things you want but can't, for some reason, afford without creating unmanageable debt – just pick the installment period, and here you go.
Branded Card Issuing
Branded cards have plenty of advantages for customers and employees. Shoppers enjoy having a credit card for their purchases with their favorite brands. Branded cards for employees help control spending and automate busywork. 
Lyft issues debit cards to its drivers to offer numerous advantages, including instant payments after every ride.
Avelo uses branded cards to track corporate spending.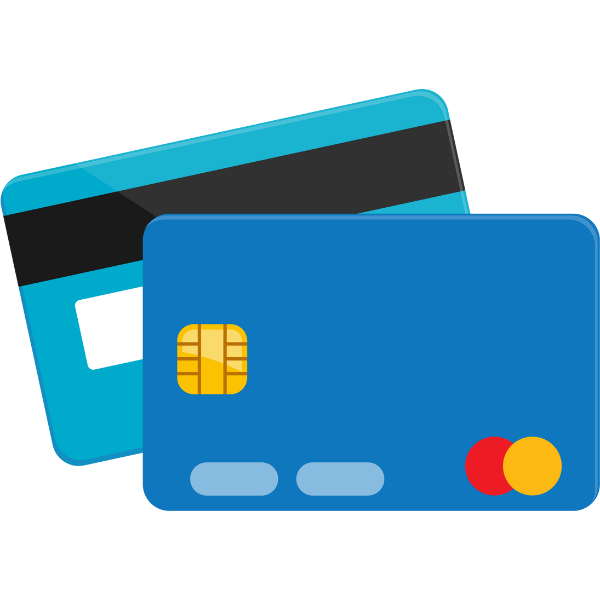 Insurance
Embedded insurance simplifies the whole insurance thing by eliminating the need to meet an agent to get coverage for a new car purchase or any other case. With this service, you get insurance services from any place at any time. As you reach the checkout point while shopping, you will be offered several insurance options, which you will be able to add to your purchase.
Waymo, a self-driving technology company, uses embedded insurance to give its passengers insurance coverage for loss and damage of property and medical cases.
Online Travel Agents offer travelers flexible insurance options upon booking.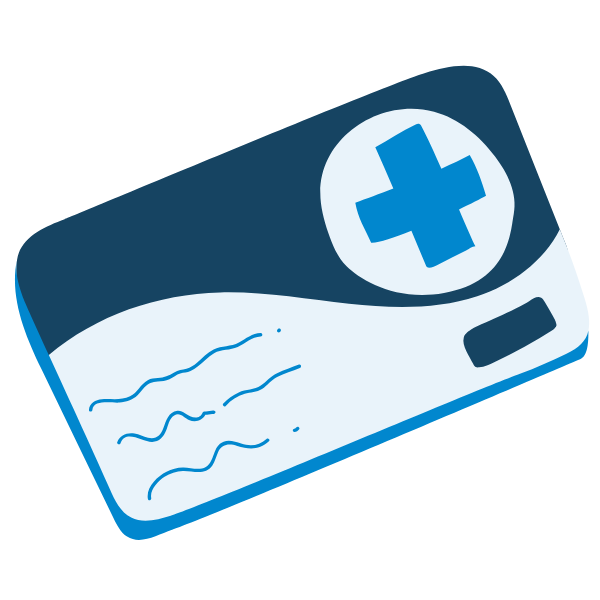 The Role of Embedded Finance on the FinTech Industry
Ten-fifteen years ago, all payment processing services were carried out by banks and other financial institutions. That state of affairs had a few complications that made running a business somewhat complicated. It also affected the customer's side – businesses lacked tools to deliver a seamless experience to their app or website users.
The business landscape has changed with the emergence of embedded finance. These days, embedded solutions are here to help businesses seamlessly integrate payment or other financial operations into digital interfaces that users interact with daily. And we believe the desire to leverage the new technology will not only be fixed in place but will constantly grow.
So, how does embedded finance shape the FinTech industry? Let's look at this question from two sides – business and users.
Advantages of
Embedded Banking
for Users
The chase for winning customers never ends on the market. And if you want to have plenty of them, you've got to do all your best to make people want to stay with you. Embedded finance solutions are one of the things that may become a big YES in your favor.
First and foremost, that's because embedded finance creates an experience that makes transactions easy. For instance, if the website allows making recurring purchases without the need to enter credit card information again and again, you cut out one step from your customer's buying journey. Thus, making shopping easier for them. 
With the buy now, pay later model, buyers can get the coveted products or services right away without the need to prove a positive credit history or issue a credit card.
Also, customers may get a full spectrum of services they may want to have, all from a single place. What's the point of wasting time on buying the ticket and insurance separately if they can do it in one click in mere seconds?!
So, from the user's side, embedded finance:
Simplifies transactions

Improves convenience

Covers all product- or service-related needs
Advantages of Embedded Finance for Businesses
Non-financial software with embedded finance solutions benefits businesses, too. When the customers get a seamless user experience and can make transactions in a single, convenient step, get a branded credit card, or use lending services, this usually results in higher product turnover and revenue. 
If you've been looking for a way to reduce cart abandonment and improve customer loyalty, embedded finance is a good thing to start with. With less friction during critical moments in the payment journey, branded credit card, or the account with a wallet for bonuses, you will encourage shoppers to come back to your company over and over again.
Cooperating with third-party services like insurance or lending can help you establish new sources of income. This may also be a deciding factor for buyers when they choose between your company and your rival. A single transaction interface for a few services can turn out to be a huge advantage for your buyer.
So, from the business's side, embedded finance:
Improves customer loyalty

Boosts revenue and turnover

Offers extra income sources

Gives a competitive advantage

Keeps customers more satisfied 
Why Invest in Embedded Financial Software Development
While the early adopters of embedded finance have already been reaping the early fruits of their investment, the market still has ample white space for new entrants. But why you may want to enter the embedded finance fintech industry? 
It will keep your customers happy.

If your business thrives only as long as you serve your customers, then you will be forced to implement the embedded finance solution one day or another. Buyers look for one-place-to-get-it-all experiences. If you do not give them what they want, your rivals will.

Gain more vision over corporate finances.

Not all embedded solutions are centered around buyers. Branded cards, for instance, help you easily manage employees' corporate finances. 

Extend the service range

. Make the interaction with your customers even more value-added by offering them additional services like lending or insurance. 

Fully harness the technology potential.

Stop lagging behind in the race to win the prospects' attention. Embed the lacking financial services in your non-

financial software

to become the top market player.
Are you ready to embed the finance solution into your non-finance digital product?
That's a perfect task for ADVANTISS. Our team excels in delivering embedded FinTech solutions, no matter your project's stage. Whether you build a website from scratch or would like to improve your existing app with an embedded FinTech solution, ADVANTISS developers will eagerly help you gain the benefits from this technology. Get in touch with us to schedule a call – we'll discuss how our expertise will bring your vision into reality.