Web application development has become a necessity for businesses focused on the results. Custom-tailored solutions drive new leads to business and turn them into a loyal following as well as ensure the operational side of the company works like a clock.
In this web application development guide, we'll help you dive into the process of web application development so you can make a more informed decision about implementing it for your business. You'll learn what stands for the web-based software, get to know some of the trendsetting tendencies, figure out how the custom app development process is organized, and determine the most beneficial way of obtaining web application development services for your organization.
Fill out the form below to get The Guide.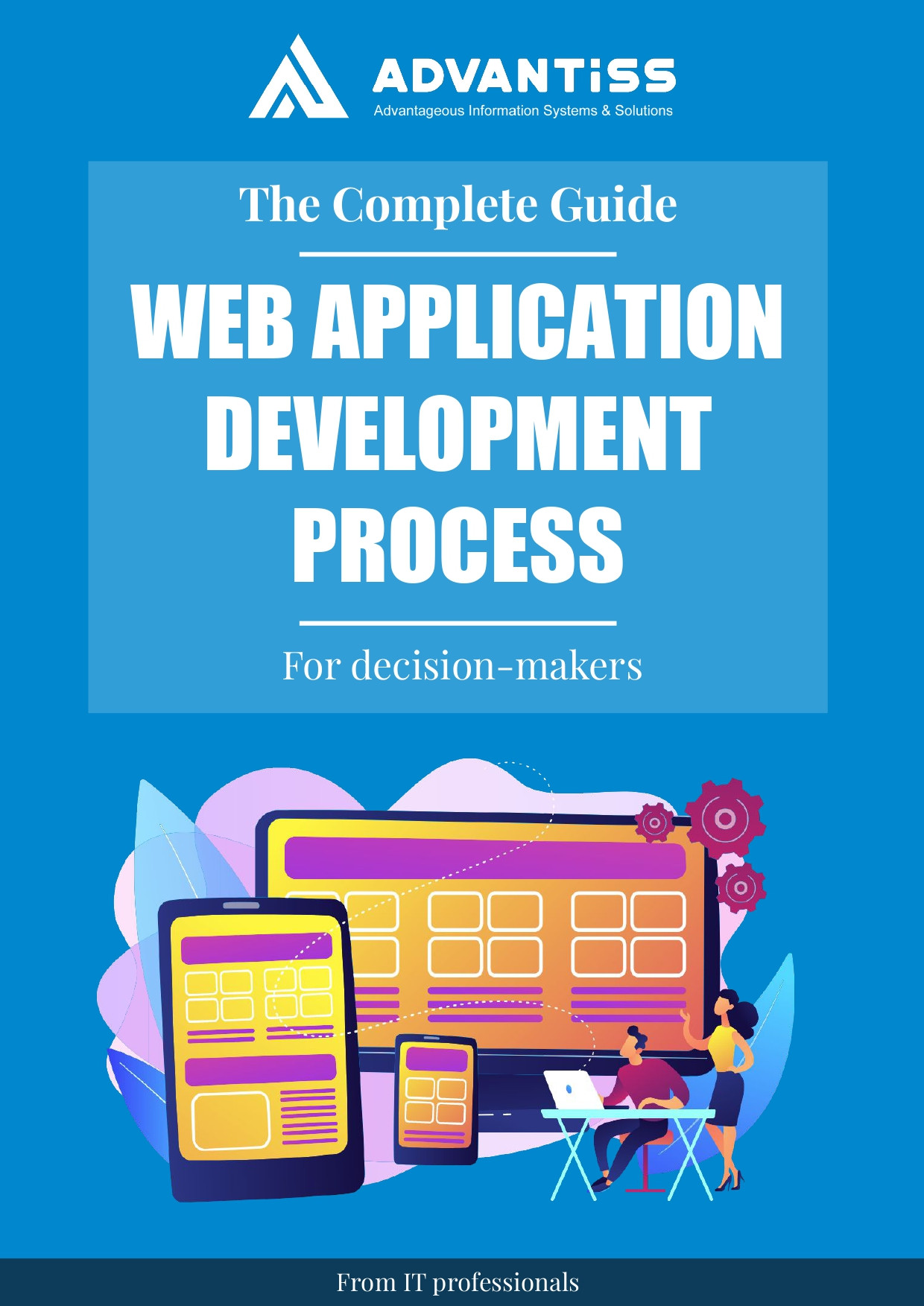 The Guide Content
What is a Web Application? – Detailed definition with Web Application Examples.
Common Types of Web Applications: Static Web Applications, Dynamic Web Applications, Progressive Web Apps, its advantages.
The Hottest Web App Development Trends.
Web Development Frameworks and Technologies: both front-end and back-end.
Custom Web Application Development Process: all steps in one ebook.
Web Application Development Services and Outsourcing Companies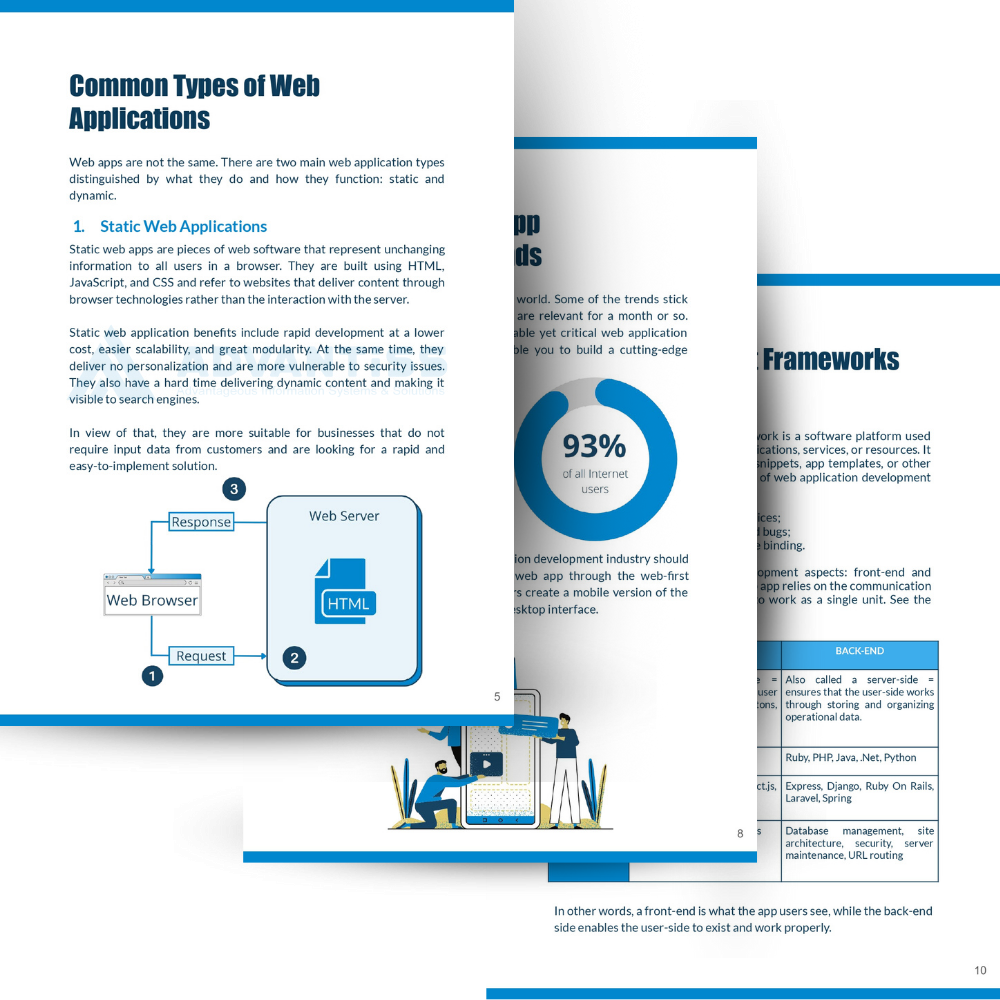 This Guide was created by IT specialists for decision-makers. In this web app development guide, you'll grasp all the needed basics of custom web app development.
This Guide Will Teach You How To:
Choose the type of future web application
Create a top-notch web application that satisfies its users
Work with needed web technologies and frameworks
Compose a complete web application development plan
Find an outsourcing web development company
Download your free ebook below.